Riverine Border Practices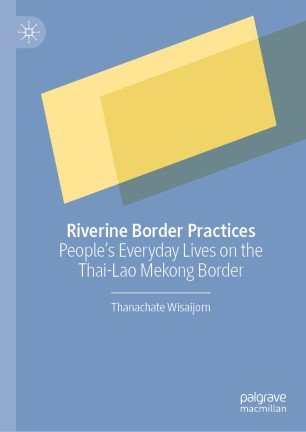 English | 2021 | ISBN: 978-981-16-2866-5 | EPUB PDF | 204 pages | 11 MB
This book focuses on the ways in which unofficial modes of border crossings are practised by the Thai Ban, along the Mekong Thai-Lao border. In doing so, the book assesses how these border crossings can be theorised as a contribution to existing literature on borderland studies. With that, the book discusses the importance of the notion of the Third Space and its effects on the pluralities of border-crossings in the borderland by weaving together spatial negotiations, temporal negotiations, and negotiations of political subjectivity.
To illustrate the importance and complexity of the notion of the Third Space, the borderland of Khong Chiam-Sanasomboun, an area composed of quasi-state checkpoints as well as mobile checkpoints, is used as a case study. The author employs an ethnographic approach using the four methods of participant observations, interviews, interpreting visual presentations, and essay readings to examine the everyday practices of the Thai Ban people in crossing the border between the riverine villages in the two nation-states of Thailand and Lao PDR.
With this, the findings in the fieldwork reveal that people engaged in everyday border-crossings in the riverine area do not simply embrace or reject the existence of Thai-Lao territory. Most of the time, the stance of Thai Ban people is the mixture of subversion, rejection, and acceptance of the boundary resulting in the sedentary assumption in the form of Thai-Lao territory co-existing with people's everyday mobility.
Thanachate Wisaijorn is currently a lecturer in Political Science (International Relations) at Ubon Ratchathani University. His research interest include International Relations Theory, Geopolitics, Borderland Studies, and Mekong Studies.
DOWNLOAD
(Buy premium account for maximum speed and resuming ability)