Rebel Courts: The Administration of Justice by Armed Insurgents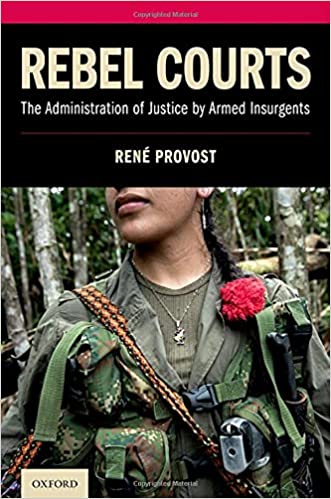 English | ISBN: 0190912227 | 2021 | 488 pages | PDF | 3 MB
Warzones are sometimes described as lawless, but this is rarely the case. Armed insurgents often replace the state as the provider of law and justice in areas under their authority. Based on extensive fieldwork, Rebel Courts offers a compelling and unique insight into the judicial governance
of armed groups, a phenomenon never studied comprehensively until now.
Using a series of detailed case studies of non-state armed groups in a diverse range of conflict situations, including the FARC (Colombia), Islamic State (Syria and Iraq), Taliban (Afghanistan), Tamil Tigers (Sri Lanka), PKK (Turkey), PYD (Syria), and KRG (Iraq), argues that it is
possible for non-state armed groups to legally establish and operate a system of courts to administer justice. Rules of public international law that regulate the conduct of war can be interpreted as authorising the establishment of rebel courts by armed groups. When operating in a manner consistent
with due process, rebel courts demand a certain degree of recognition by international states, institutions, and even other non-state armed groups.
With legal analysis enriched by insights from other disciplines, is a must read for all scholars and professionals interested in law, justice, and the effectiveness of global legal standards in situations of armed conflict.
Read more
DOWNLOAD
(Buy premium account for maximum speed and resuming ability)