Inside Thatcher's Last Election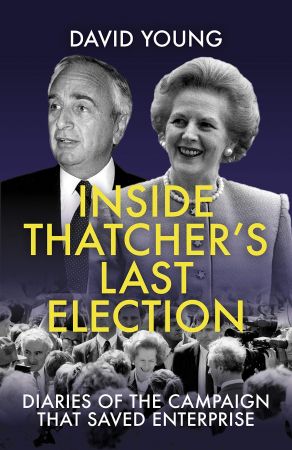 English | ISBN: 1785906836 | 256 pages | EPUB | June 10, 2021 | 0.53 Mb
In ten years, Margaret Thatcher won three elections. The first saw a woman returned as Prime Minister for the first time in history; the second crushed the most left-wing manifesto the country had ever seen; and the third consolidated the course of the nation until today.
Mrs Thatcher gave the role of running that last campaign to David Young, then Secretary of State for Employment, a man for whom it held the most significance of all three. Young came into government determined to reverse the worst of the 1970s – oil price rises, union militancy, the three-day week and the Winter of Discontent, when for six full weeks everything closed and even the bodies lay unburied.
As he surveyed the scene at the beginning of 1987, he could see the seeds that had been sown over the previous eight years beginning to grow, but they were still very fragile.
In lucid, powerful prose, Young's remarkable diary of that pivotal campaign puts us in the room with the key players; brilliantly recreates the gut-wrenching tension, claustrophobia and sometimes paranoia; observes how personality clashes threatened to derail it from within; and reveals a very different Margaret Thatcher to the one we think we know from print and film.
Crucially, it reminds us what was at stake: not just the election but the future of the British enterprise society.
DOWNLOAD
(Buy premium account for maximum speed and resuming ability)