Branding Japanese Food: From Meibutsu to Washoku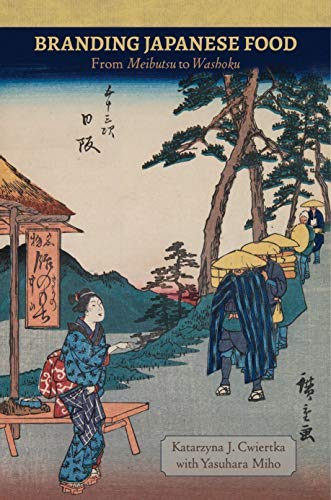 English | February 29, 2020 | ISBN: 0824881222, 082488972X | True EPUB | 202 pages | 7.1 MB
Branding Japanese Food is the first book in English on the use of food for the purpose of place branding in Japan. At the center of the narrative is the 2013 inscription of "Washoku, traditional dietary cultures of the Japanese, notably for the celebration of New Year" on UNESCO's Representative List of the Intangible Cultural Heritage of Humanity. The authors challenge the very definition of washoku as it was presented in the UNESCO nomination, and expose the multitude of contradictions and falsehoods used in the promotion of Japanese cuisine as part of the nation-branding agenda.
Cwiertka and Yasuhara argue further that the manipulation of historical facts in the case of washoku is actually a continuation of similar practices employed for centuries in the branding of foods as iconic markers of tourist attractions. They draw parallels with gastronomic meibutsu (famous products) and edible omiyage (souvenirs), which since the early modern period have been persistently marketed through questionable connections with historical personages and events. meibutsu and omiyage play a central role in the travel experience in Japan and comprise a major category in the practices of gift exchange. Few seem to mind that the stories surrounding these foods are hardly ever factual, despite the fact that the stories, rather than the food itself, constitute the primary attraction. The practice itself is derived from the intellectual exercise of evoking specific associations and sentiments by referring to imaginary landscapes, known as utamakura or meisho. At first restricted to poetry, this exercise was expanded to the visual arts, and by the early modern period familiarity with specific locations and the culinary associations they evoked had become a fixed component of public collective knowledge.
The construction of the myths of meibutsu, omiyage, and washoku as described in this book not only enriches the understanding of Japanese culinary culture, but also highlights the dangers of tweaking history for branding purposes, and the even greater danger posed by historians remaining silent in the face of this irreversible reshaping of the past into a consumable product for public enjoyment.
DOWNLOAD
(Buy premium account for maximum speed and resuming ability)